SE VCH SE UCH
African Hunter's Amazing Cat Woman "Emma"
| | | | | | | | | |
| --- | --- | --- | --- | --- | --- | --- | --- | --- |
| Födelsevikt | v 1 | v2 | v3 | v4 | v5 | v6 | v7 | v8 |
| 360 g | 730g | 1000 | 1700 | 2600g | 3430 | 4500g | 5400g | 7100 |
Name

SE VCH SE UCH African Hunter's Amazing Cat Woman

Owner

Monica Andersson

DOB

2012-03-17

Regnr

SE25235/2012

Sex

Bitch

Sire

African Hunter´s Amazing Baskervill

Dame

Akeba a.Hunters Magmabona

Hips

HD Grad A

Elbows

ED UA (0)
DM
Non carrier

Dental Status

Correct sissor bite

Yes

Shows

CERT x 3 CACIB x 1
BIM x 2

Titles

SE VCH SE UCH
Emma is from our C-litter and both she and all of her sibblings have an outstanding mentality Her dad is
CV SE UCH FI UCH LP1 SE VCH African Hunters Amazing Bakervill "Minos" who really is a eye catching dog with both exterial and mental qualities. He become Best in show at the world winner circuit show 2008 with more then 240 atending dogs.
Her mother is the Czech imported bitch
C.I.B, NORD UCH , SE VCH,
Akeba A.Hunters Magmabona "Keba" even she with an extraordinery mentality and with fantastic movements.
Behind both of this dogs you can find a lot of famous and well known names in the Pedigree.
About Emma (The owners story, Monica Andersson)
Emma is a cheerful and lively dog. Curious about everything.
She loves to collect toys from her toybox and likes to play with somone in the family or by herself if no one else is up for it.
She is calm and selfsecure in all environments which makes her an easy dog to have in any context.
Emma loves to be wrapped with blankets. Emma is always where I am and she likes to be close and be petted. She loves playing with other dogs and her favorite game is being chased.
She has been successful in both the show ring and in wild track competions.
BPH and MT (mentally test) indicates an extremely mentally stable dog that would not hesitate to defend her owner but quickly switches over and becomes calm again when the situation permits that.
She is curious and mentally stable with good nerves and quick ability to lower stress level.
She is a dog who always makes her owner proud
Emma is both a Swedish beauty champion and a Swedish fieldtrack champion.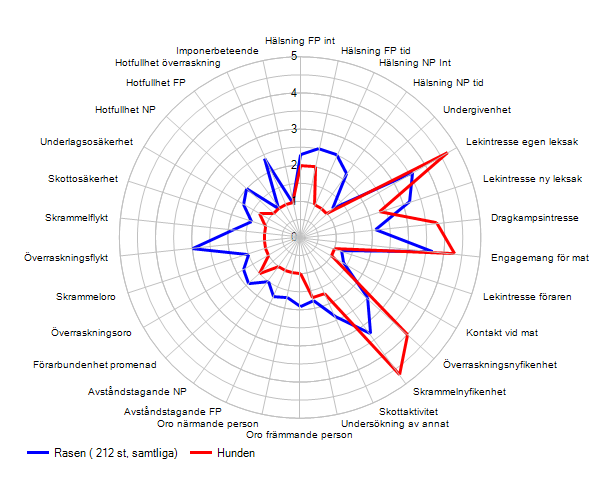 The BPH diagram above show an outstanding mentality with a lot of currage and security, no fears and a lot of playfullness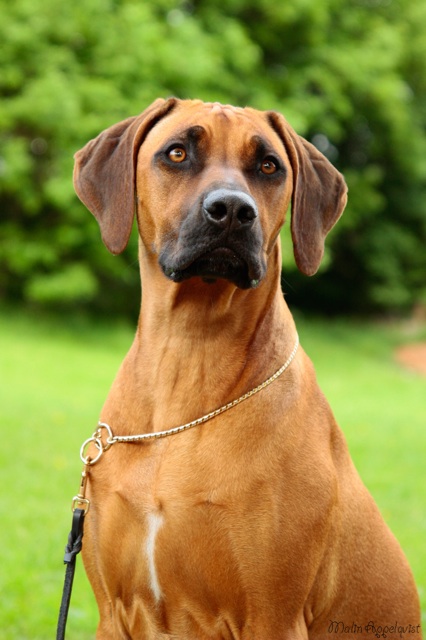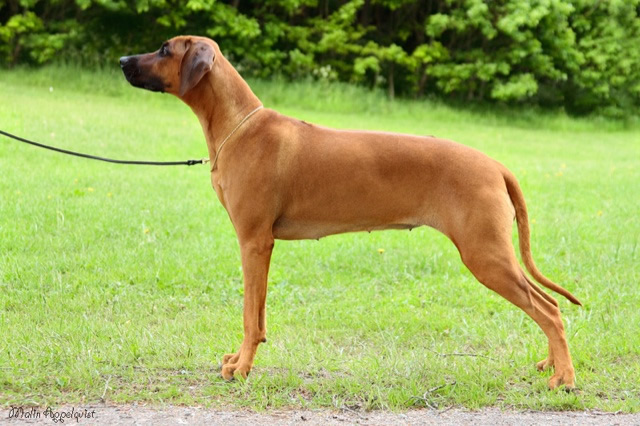 Stolt matte med sin nya Svenska Viltspårschampion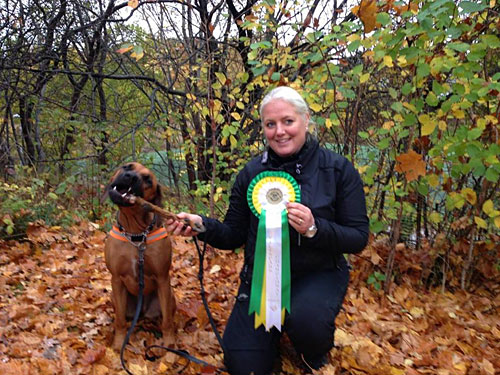 Filmer från BPH
Spindeldiagram BPH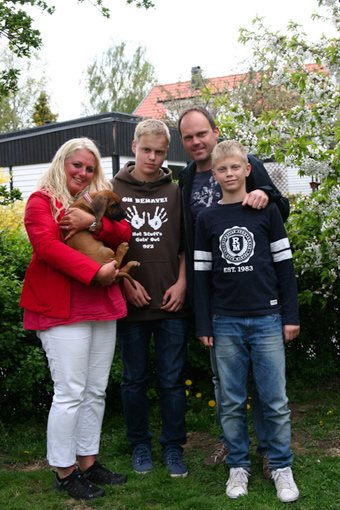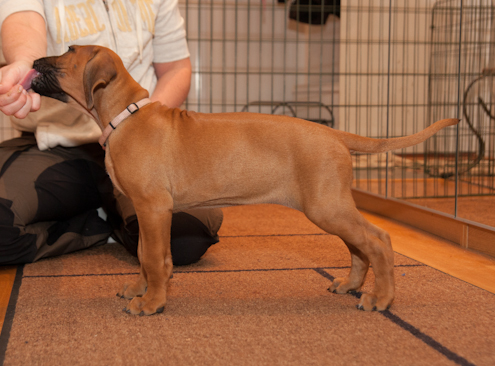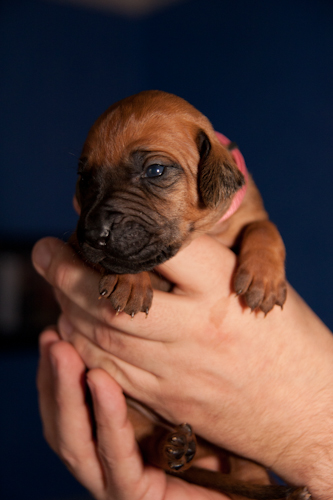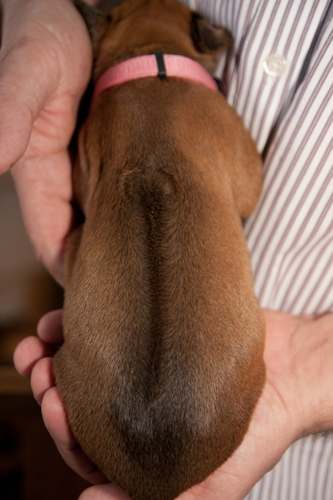 Rosa dag 14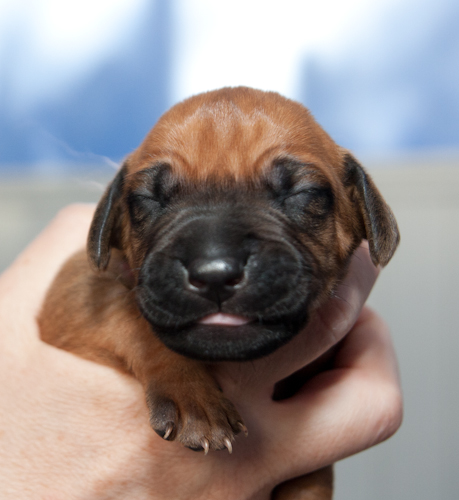 Rosa dag 7